Anti-bullying week 2017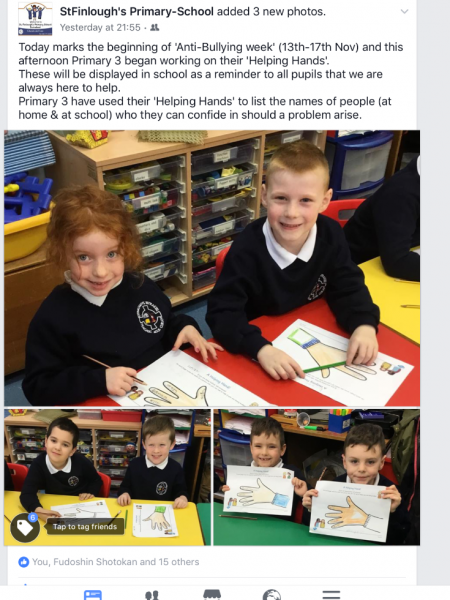 Anti-Bullying Week is coordinated by the Northern Ireland Anti-Bullying Forum and takes place from 13th-17th November 2017, supported by Translink. NIABF is an interagency group hosted by the National Children's Bureau (NCB) and funded by the Department of Education.
Schools and youth groups across Northern Ireland are being encouraged to get involved with Anti-Bullying Week 2017 #antibullyingweekni #allequalalldifferentalltogether.
St Finlough's Primary School 138 Tartnakelly Road Ballykelly Limavady Co Derry BT49 9JL Telephone: 028 77763848